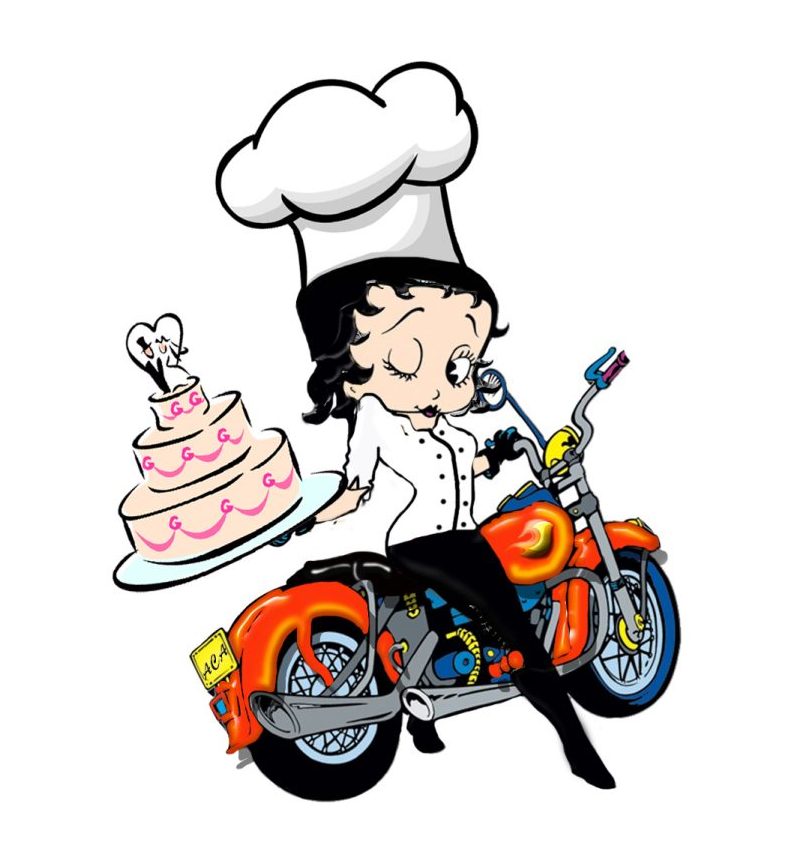 You can pick up your cake at a time agreed upon when we confirm your order.
We are at 22 Longreach Drive, Sunnyvale, Auckland. We are just off Great North Road and right at the top of Waikumete Cemetery (see map below). We do not allow unscheduled visits, so please don't arrive until the predetermined time
Deliveries
WEDDING CAKE DELIVERIES
We offer a limited delivery and setup service at the venue. I need at least a month's notice for all deliveries to ensure I can fit it in along with customer pickups at the studio (especially when I work alone and have no one available to do the delivery).
MINIMUM NOTICE
One month for booking deliveries. We cannot always deliver at a set time but always work to ensure that the cake is delivered and set up before the reception starts (the time of the reception must be noted on the confirmation form along with the full address and name of the person responsible for the cake table). If the cake table is not set up and ready when we deliver then we will leave the cake, boxed, ready for someone else to set up.
Birthday Cake Deliveries
Like most commercial cake shops, we do not offer delivery services for birthday cakes during the week (Monday-Friday), due to lack of time.
Limited Saturday and Sunday afternoon deliveries are now available, but some dates and times are unavailable.
You are most welcome to organise pickup of your cake to save the fee – we send full instructions on safe handling, how to transport and store cakes once picked up.
We do not recommend picking up your cake the day before the event due to damage caused by incorrect storage. we do not repair cakes that have been damaged once the cake has left my commercial kitchen and stored overnight.
Sometimes for very large or complicated deliveries we can organise delivery by someone else but this needs to be organised well in advance and may cost a bit extra because I need to get someone to take time off work to do it.

DELIVERY RATES
Auckland rates vary but are usually $50-85 depending on where the delivery is; rural areas cost extra ($85-$100). We wish it could be free but the cost of petrol and running costs as well as the time involved means it cannot be.
Larger cakes (over 15 layers) cost $100-150 for delivery and setup.
SORRY, WE DO NOT DELIVER OUT OF AUCKLAND
National and international deliveries
We do not at this time provide a nationwide courier service for our cakes. Cakes are easily damaged by couriers because of incorrect stacking, storage and poor handling. Damaged cakes in the past from couriers have caused distress both at our end and the customers, so we no longer offer this service.
Air travel
It is possible to take our cakes on a flight with you, however this is at your own risk. It is the customers responsibility to deal with airline rules and customs regulations, packing and protection. We do not pack for national or international travel sorry.
Many brides and grooms have taken their cakes on planes with no problems at all but with all the new security rules, we will not guarantee that you will have no problems getting them through customs. For security reasons we do not deliver cakes to the airport and leave them there except with the customer.
SIZE: Usual size of a box with a wedding cake in is 18″ square carboard box (#7 box), we are not responsible for packing for travel.
WEIGHT: As each cake is different depending on size and design we cannot provide an accurate weight. Many cakes have handmade or ceramic figurines or hand carved chocolate seashells and accents on and this can add weight. A standard 3 tier cake usually weighs around 10-20 kilos fully decorated.
Cakes should ALWAYS travel in fragile cargo; customers should use bubble wrap packaging around cakes to prevent tilting during travel. The cake is always sitting on a piece of non-slip mat in each box.
We do not hold responsibility for damage to the cake once it leaves our studio because we are not able to monitor the travel or storage. We will not refund if the cake is damaged or left in a humid area where it will be less than fresh.